Segway Tour
Discover the promenades, parks and avenues of Benidorm a part of a 2 hour Segway Tour.
The tour begins with a brief introduction that includes a 15 minute training session to learn how to safely operate the Segway. During the ride you will be accompanied at all times by an instructor-guide equipped with a wireless audio system that will allow you to easily listen to all his explanations.
During the ride you will go through avenues and parks and you will see the City Hall and the bull ring, where Spanish song festivals took place and the famous singer Julio Iglesias started off his successful career.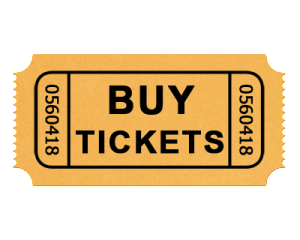 Explore Benidorm by Electric Bike
Why not explore Benidorm at your own pace by electric bike? Feel the breeze on your face as you cycle along the seafront promenades, or go to local food markets, and explore the tapas bar scene and more.
On colection, the bike will be fully charged for the days rental and will come complete with safety helmet and cycle lock. Child seats and trolleys are also available on request so that the entire family can travel together in comfort.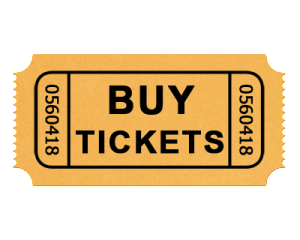 Mundomar
First opened to the public in 1996, the Mundomar wildlife park is home to more than 80 animal species, covering an area of some 60,000 square meters adjacent to the Aqualandia water park in Benidorm.
Once inside, visitors to the park have the opportunity to see a wide variety of animals such are flamingos, turtles and swans, storks, sea lions, seals and otters, along with several species of lemurs, capuchins, squirrel monkeys, tropical birds like toucans, ibises, Aratinga macaws, etc.
Throughout the day, there are a number of different shows where either the parrots, sea lions or dolphins take centre stage, along with various other activities such as feeding the sea lions, lemurs and penguins.
As you would expect, the Mundomar wildlife park also offers a selection of other ammenities such as snack bars, a self service a la carte restaurant, kiosks and souvenir shops.
Contact details for more information and opening times are:
Mundomar Wildlife Park
Sierra Helada s/n
Rincon de Loix
03503
Benidorm
Alicante
Spain
Telephone: 96 586 91 01
Website: www.mundomar.es
Terra Natura
At Terra Natura Benidorm visitors have the opportunity to see over 1,500 animals of 200 different species, 50 of which are in serious danger of extinction, along with over 2,500 specimens of trees, shrubs and ground cover from their native regions.
Terra Natura offers guests a new concept in habitat design, known as "Zooimmersion", which allows you to make contact with the animals with barriers that are almost invisible to the human eye.
Covering an area in excess of 320,000 square meters, Terra Natura is divided into four zones or areas, these being Pangea, which is situated at the entrance to the park, America, Asia and Europe.
Contact details for more information and opening times are:
Terra Natura
Foia del Verdader
03502
Benidorm
Alicante
Spain
Telephone: 96 607 27 70
Fax: 96 607 27 55
Website: www.terranatura.com
Aqualandia
Opened to the public in 1985, Aqualandia in Benidorm was the first water park in Spain, and for well over 25 years, the park has offered non stop fun and enjoyment for all the family with the most attractions and facilities as well as outstanding customer service.
Covering an area of 150,000 square metres, with almost 50,000 square metres of free parking, and spacious landscaped areas which have been planted with a variety of local vegetation, Aqualandia is now recognised as being one of the largest water parks anywhere in the world.
Once inside, the park features a variety of pools, slides and children's areas which require millions of litres of water which are supplied by their own wells and then filtered and recycled with modern water treatment systems.
Highlights amongst the many attractions of Aqualandia include the "Wave Pool", ideal for enjoying the fun of the beach without leaving the park, The Kamikaze, The Big Bang, Black Hole and River Rapids. With their great range of water rides, splash pools and other attractions there's something for everyone to enjoy a fun day out.
Other facilities and services available at the park include picnic areas, souvenir shops, photography, cash dispensers, locker hire, safe deposit boxes, sunbeds for hire and swimming aids.
On site there are also several self-service restaurants including a snack bar, barbecue, pizzeria, burger restaurant, various kiosks, ice-cream parlours, coffee shops, crepe and kebab stalls.
Contact details for more information and opening times are:
Aqualandia
Sierra Helada s/n
Rincon de Loix
03503
Benidorm
Alicante
Spain
Telephone: 96 586 01 00
Fax 96 586 16 51
Website: www.aqualandia.net
Aqua Natura
Situated next to the Terra Natura theme park on the outskirts of the resort, the Aqua Natura water park is the newest and most modern water park in Benidorm.
Covering an area of almost 40,000 square meters, Aqua Natura offers visitors five themed areas with unique attractions such as The Tornado, The Crest, Kamikaze, Adventure River and Black Hole, along with a wave pool with geysers and waterfalls.
The lighthouse breakwater separates the beach and water slides area from an impressive aquarium, affording guests with an underwater vision of a variety of Mediterranean aquatic species that will make you feel like a fish in water and, last but not least, you can swim with the sharks! Do you dare?
Contact details for more information and opening times are:
Aqua Natura
Foia del Verdader, 1
03502
Benidorm
Alicante
Spain
Telephone: 96 607 27 70
Fax 96 607 27 55
Website: www.terranatura.com
Terra Mitica
The Terra Mitica Theme Park at Benidorm opened its gates to the public in 2000. The park is divided into 5 themed areas, these being Egypt, Greece, Rome, Iberia and the Islands, and each area offers visitors a variety of rides and roller coasters.
Terra Mitica is one of the largest and most exciting theme parks in Europe, and once inside guests can travel through ancient civilisations, and will encounter characters and creatures from many myths and legends en-route, including coming face-to-face with the Minotaur and attempting to rescue Ulysses on the El Rescate de Ulises ride.
As well as the rides, during the day there are more than 35 shows taking place, such as Red Beard, street animation, gladiators and acrobats etc, along with a wide variety of other souvenir shops and catering outlets.
Contact details for more information, opening hours and ticket prices are:
Terra Mitica
Ctra Benidorm a Finestrat
03502
Benidorm
Alicante
Spain
Telephone: 902 02 02 20
Website: www.terramiticapark.com
Throughout the day, boats make the short journey from the harbour at Benidorm over to Peacock Island, which is located a few km offshore in the centre of the Benidorm bay.
Also known as Benidorm Island, La Isla de Benidorm or simply as L'illa "the island", Peacock Island is the emblem of the City of Benidorm, and is one of the most easily recognised symbols of the resort.
Boats depart every hour, and journey time over to the island is approximately 20 minutes each way. Once on the island you are free to explore at your leisure, but always remember to check the times of the last boat back to the mainland.
Peacock Island is a protected national park, and from its summit on a clear day it is often possible to see the city of Alicante some 45km away to the south west. The only development allowed on the island is the small restaurant selling a variety of snacks and ice cream, but many visitors still prefer to bring their own picnics.
Also included in the price of your crossing is an underwater experience known as "The Aquascope". Looking like a yellow submarine, the Aquascope never fully submerges and guests have the opportunity to see the variety of marine life living around the island through a number of glass panels. The excursion around the island on the Aquascope last around 15 minutes and is quite an experience.
For those with a taste for the nautical life, the port of Calpe is approximately 1 hour away by boat. Once at Calpe, there is a picturesque promenade, where you will find a good selection of fish restaurants for lunch.
Boats depart from Benidorm harbour every day except Tuesdays and Sundays at 11.00am, returning from Calpe at 3.00pm.