Rio Safari Elche
Located close to Alicante Airport, the Rio Safari offers fun for all the family, with many species of animals from around the planet and much more besides.
This zoo is situated in a beautiful palm tree field that enjoys on average 320 days of annual sunshine and is home to hundreds of amazing animals from all corners of the world.
Rio Safari Elche is home to a wide variety of animals including lemurs and sea lions and offers visitors a shaded picnic area, as well as restaurant service for lunch.
During the summer months the adjacent aquatic park is also open to visitors along with a go-kart track and trampolines in Rio Safari Elche Plaza.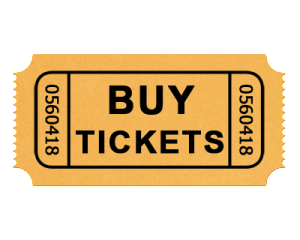 Mundomar
First opened to the public in 1996, the Mundomar wildlife park is home to more than 80 animal species, covering an area of some 60,000 square meters adjacent to the Aqualandia water park in Benidorm.
Once inside, visitors to the park have the opportunity to see a wide variety of animals such are flamingos, turtles and swans, storks, sea lions, seals and otters, along with several species of lemurs, capuchins, squirrel monkeys, tropical birds like toucans, ibises, Aratinga macaws, etc.
Throughout the day, there are a number of different shows where either the parrots, sea lions or dolphins take centre stage, along with various other activities such as feeding the sea lions, lemurs and penguins.
As you would expect, the Mundomar wildlife park also offers a selection of other ammenities such as snack bars, a self service a la carte restaurant, kiosks and souvenir shops.
Contact details for more information and opening times are:
Mundomar Wildlife Park
Sierra Helada s/n
Rincon de Loix
03503
Benidorm
Alicante
Spain
Telephone: 96 586 91 01
Website: www.mundomar.es
Terra Natura
At Terra Natura Benidorm visitors have the opportunity to see over 1,500 animals of 200 different species, 50 of which are in serious danger of extinction, along with over 2,500 specimens of trees, shrubs and ground cover from their native regions.
Terra Natura offers guests a new concept in habitat design, known as "Zooimmersion", which allows you to make contact with the animals with barriers that are almost invisible to the human eye.
Covering an area in excess of 320,000 square meters, Terra Natura is divided into four zones or areas, these being Pangea, which is situated at the entrance to the park, America, Asia and Europe.
Contact details for more information and opening times are:
Terra Natura
Foia del Verdader
03502
Benidorm
Alicante
Spain
Telephone: 96 607 27 70
Fax: 96 607 27 55
Website: www.terranatura.com